Deux sorties spéciales du Clash prévues pour le 9 Septembre...
Tout d'abord : "Sound System" créé et compilé par The Clash.
Rassemblé pour la première, l'intégrale des albums studios du Clash
remasterisés, 3 CD demo, des singles inédits, des raretés ainsi que
des faces B, un DVD de toutes leurs vidéos avec les scènes coupées
de Julien Temple et Don Letts, les fanzines du Clash, un poste exclusif,
les fameuses plaques militaires, des stickers, des badges et bien plus.
Commandez-le sur iTunes ici
Commandez-le sur Amazon ici

Ensuite : 'The Clash Hits Back'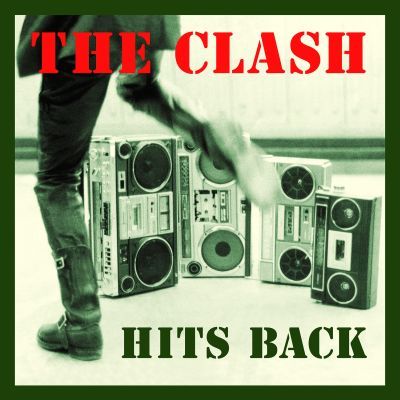 Cet album 2 CD comprend 33 des plus grands tubes du groupe, classé suivant 
leur légendaire concert au Brixton Fairdeal en 1982.


"Hits Back" contient le meilleur de leur enregistrement studio ainsi que 8 titres supplémentaires.
Il contient également la setlist originale, écrite par Joe Strummer, qu'il avait l'habitude de
scotcher derrière sa Telecaster avant chaque concert.
"Chaque concert était différent. Joe passait énormément de temps à déterminer l'ordre
de passage, prenant en compte la dynamique, l'impact émotionnel et les chansons.
Cet enregistrement est basé sur la setlist de Joe de la tournée The Casbah Club Uk Tour,
Brixton Fairdeal, 10 Juillet 1982."
- Mick, Paul & Topper.
Commandez-le sur Amazon
Commandez-le sur iTunes
Commandez la version Deluxe sur iTunes
Jetez un oeil au trailer officile du The Clash Sound System et The Clash Hits Back en dessous...